Louis De Poortere release brand new rugs for their 2020 collection!
January is always a big month for the textile industry because all of the big names in the carpet, flooring and rug divisions head to the Domotex event held in Messe Hannover trade halls for the annual show. 
Over 1,400 exhibitors can be found at the event which spans across a breathtaking 100,000 square metres inside their 11 halls; all showing off their latest creations ready for the coming year. 
Louis De Poortere are one are most popular brand on RUGHAUS, so we wanted to show you their latest creations for 2020 - there's a few to choose from. 
All of the below collections and newly added colour-ways to pre-existing ranges are available on our website with immediate dispatch from Louis De Poortere in Belgium. Simply tap on any of the above images showcasing the collections to be taken to those on our website. 
Remember to tag your photos on Instagram and Facebook with the hashtag #RUGHAUS to be featured! 
 - - -
THE WAVES COLLECTION - SHORES

The first whole new collection to kick things off is the Waves Collection - Shores. Inspired by when water and the Earth clash, all sorts of patterns are formed. Ripples, meanders, long lines, breaking points. Available in a gorgeous white, deep black and the usual bold colours Louis De Poortere are famous for. 
THE ATLANTIC COLLECTION - MONETTI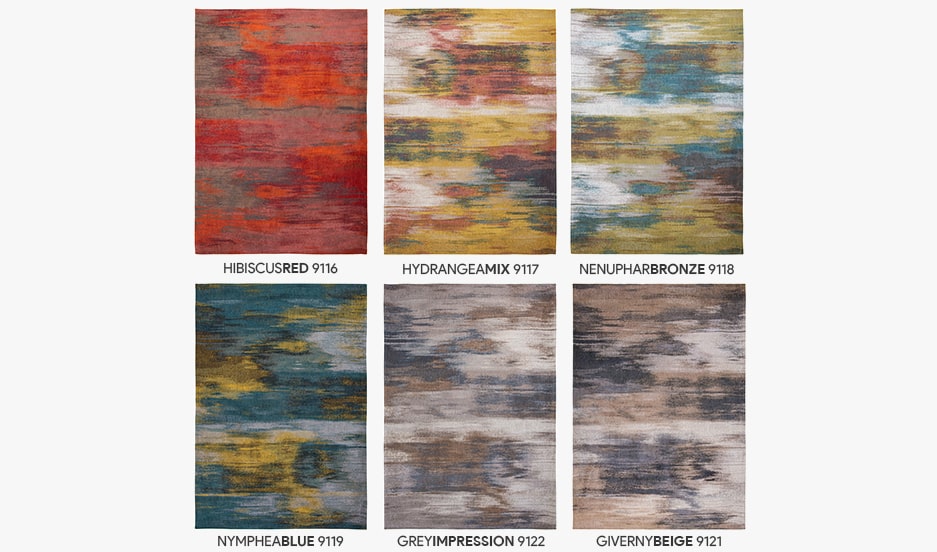 Another whole new range Louis De Poortere announced for the year is the Atlantic Collection - Monetti. Inspired by the French artist Claude Monet and more contemporary artists of his time, these rugs play homage to their choice of colours and hues used in their most popular paintings.
THE GALLERY COLLECTION

These are simply our drop-dead favourites from the new releases by Louis De Poortere. The Gallery Collection brings art to your home, with the ability to use select sizes available in these two as art tapestry so you can either hang them on the walls or showcase them on your floor. If you are looking to use these for Tapestry then the size to choose is 100 x 140cm and the rugs will be delivered with the accessories required to hang these masterpieces on your walls. 
THE PALAZZO DA MASTO COLLECTION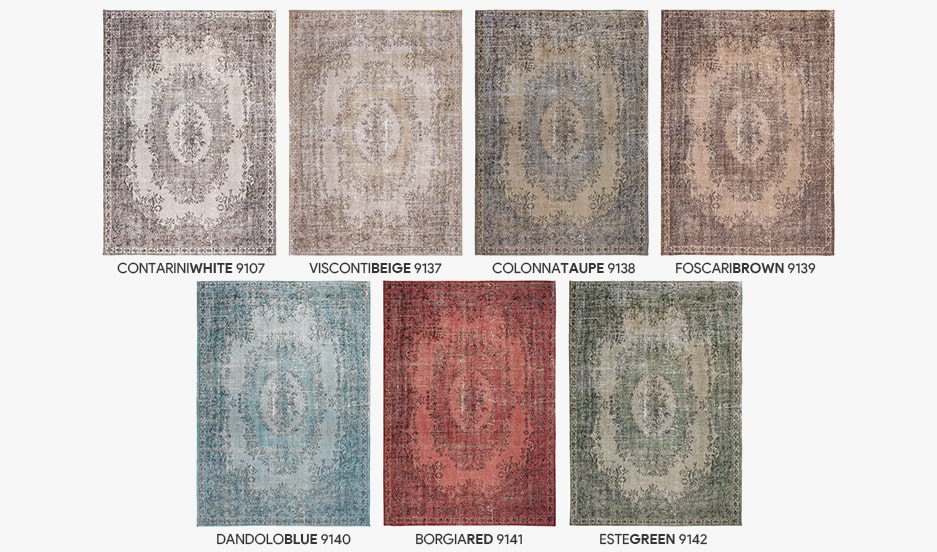 A whole new collection named after a very old Venetian palace where these designs would fit perfectly there. The colour names are reference to names of old Venetian d Italian noble families of the Renaissance period. The Palazzo Da Mosto collection is available in sizes starting from 80 x 150cm all the way up to 280 x 360cm meaning you're sure to find a size that will suit perfectly in your home interior. 
THE ANTIQUARIAN KILIM COLLECTION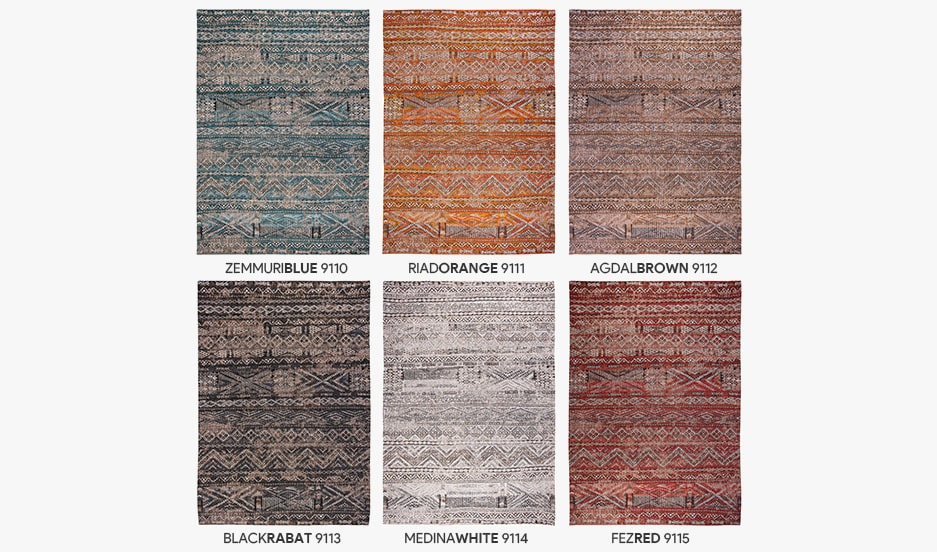 With the Antiquarian Kilim collection comes a sensational palette of colours and detailing. Derived from classical Moroccan nomad patterns these rugs accentuate this patterning using special yarns, spaced dyed effects and countless colour nuances and a slightly tweaked cream gives an extra sense of body and contrast to the design.